Ford Super Duty Power Steering Filter
Magnefine filters are an inline style filter. I opted to mount the Magnefine power steering filter (size is 3/8") at the inlet to the power steering cooler. When you cut the line to install the filter very little fluid comes out. I also flushed the power steering system and changed over to Mobile 1. The power steering was improved very noticeably.
Click here for my power steering fluid flushing write-up.
Click here to go to a site where this filter can be purchased.
Power Steering Filter Location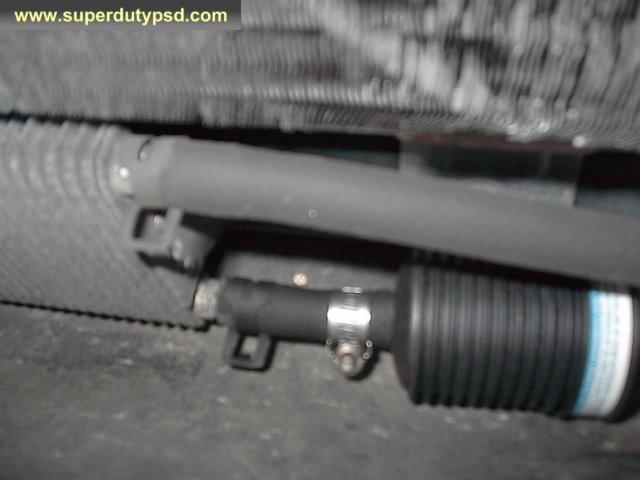 Power Steering Diagram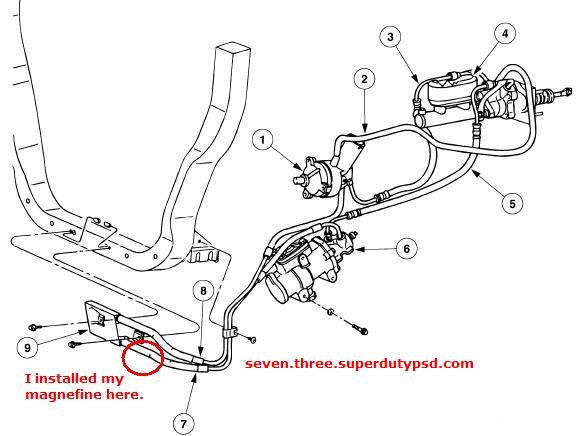 | Item | Description |
| --- | --- |
| 1 | Power steering pump |
| 2 | Power steering return hose |
| 3 | Hose, power steering pump-to-booster |
| 4 | Hydro-boost assembly |
| 5 | Hose, booster-to-steering gear |
| 6 | Steering gear |
| 7 | Power steering return hose |
| 8 | Power steering return hose |
| 9 | Power steering fluid cooler |