Ford Super Duty Alarm With Remote Start Installation
CRIME STOPPER CS2016DPFM ALARM AND REMOTE START
Be sure and check out my latest alarm/remote start article here.
I liked my remote start so much that I decided to upgrade to a unit with an alarm. Here is the wiring diagram I drew up for my install and some pictures showing the wire locations. The wiring diagram is in schematic form. This unit has a lot of features. It includes remote start, turbo timer, remote entry (with separate driver's door unlock), passive starter disable/anti-grind, and dome light supervision. The alarm includes the usual door supervision and shock sensor options and also has 2 way paging so I will be notified on the remote if something nefarious is going on. To utilize all the features I had to buy 1 momentary switch and 1 relay, everything else was included with the Crimestopper CS2016DP-FM car alarm.
For a basic remote start with keyless entry click here.
Alarm/Remote Start Install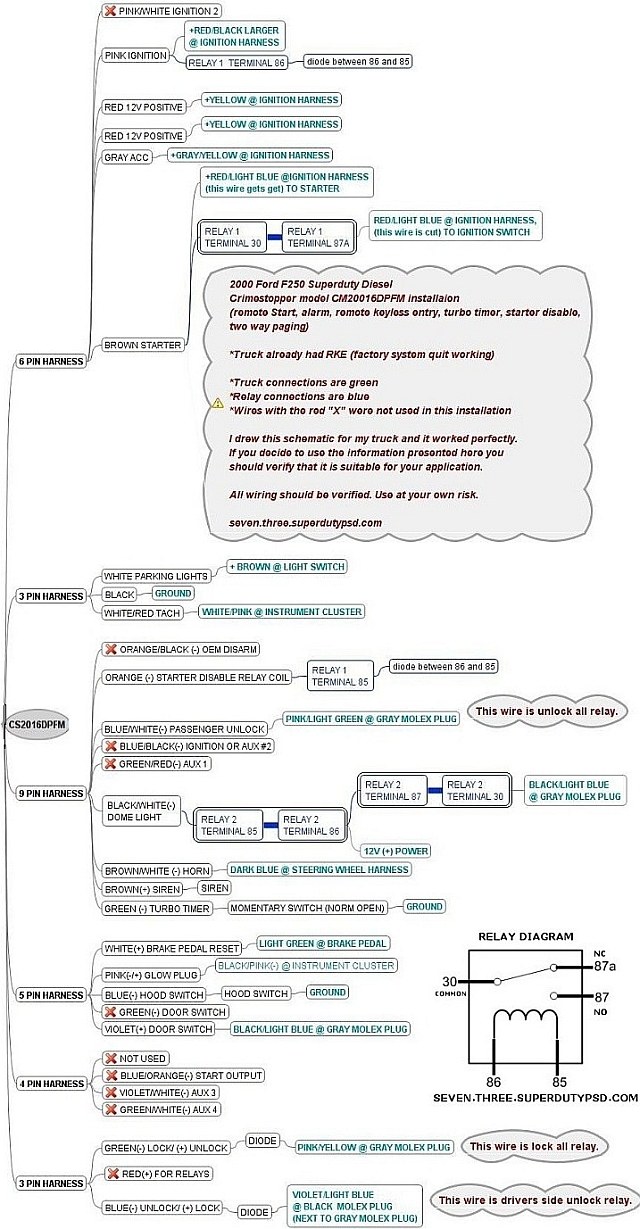 Location of most wires: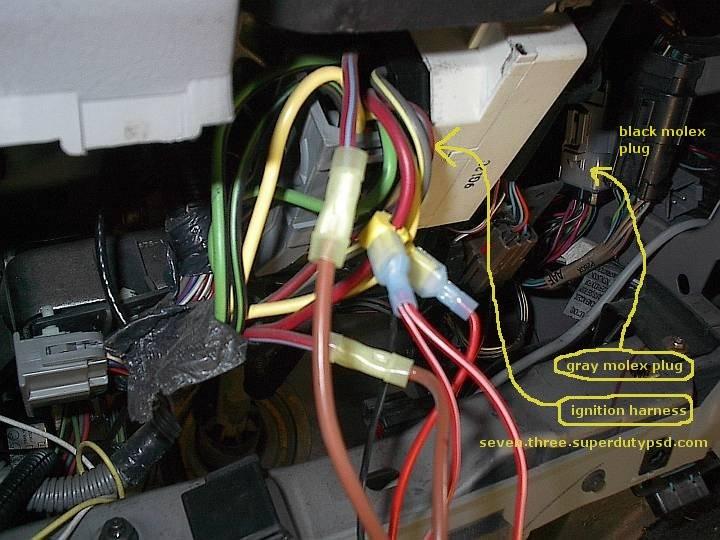 Location of tach and wait to start wires:
Use caution when taking the instrument cluster out.
You will need to remove the transmission indicator ware from the steering column.
Note that some remote start makes do not deal well with Ford's wait to start circuit so a time delay is needed.
The Crimestopper worked just fine with the WTS circuit, no diodes needed.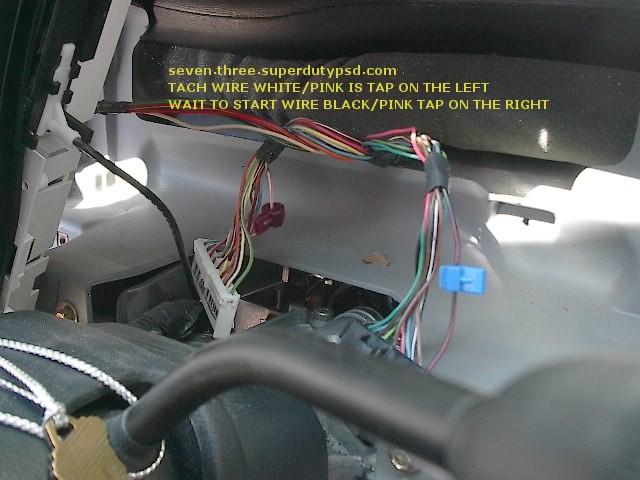 Location of parking light wire: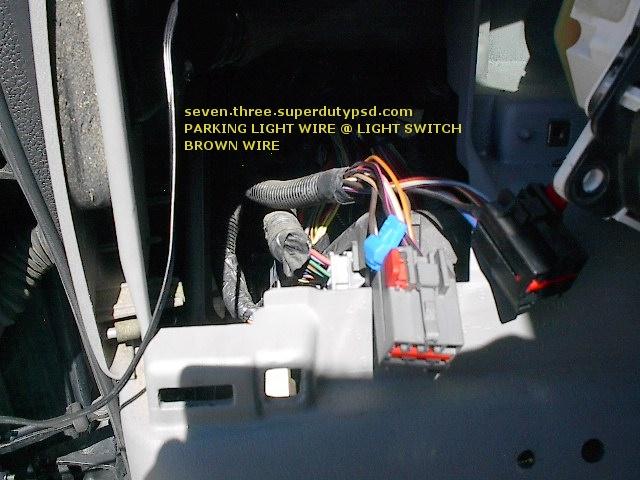 Location of brake wire: